4

min read
Last Updated on August 5, 2015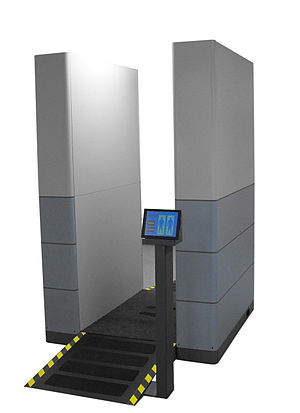 I am sitting at a departure gate in Fort Lordidale Airport, Miami. The plane is delayed coming in so this seems like a good moment to share my positive experience here in Miami's number 2 airport.
The entire airport has free Wi-Fi, something I am enjoying becoming accustomed too as an increasing number of airports world-wide are doing away with the money making pay-to-use Wi-Fi schemes and providing free internet for all. Very handy, particularly when planes are delayed. I can jump onto Skype on an iPod Touch and from anywhere in the world, at no cost, communicate to people who may need to know be altered travel plans.
But that's not all. There is a relatively new phenomena in many US airports that few seem to have picked up on. I was the only one to use this excellent and little-known service when I was going through security today. Yes, all travellers in the US are likely familiar with the expensive and proven ineffective back-scatter scanners. I wonder… perhaps if you bring a pre-cooked lunch along with you, and strap it to your body they'll warm it up for you. Well, not quite… the lunch will probably land you in the TSA security office, along with 6 cops trying to figure out what kind of explossives your cheese sandwich is made from. In fact, most America food is to toxic and filled with chemicals, it wouldn't surprise me if the nitrate preservatives get the TSA really riled up.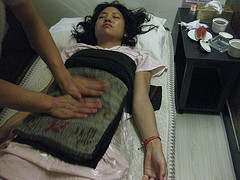 There is an alternative. Each time I go through TSA security I opt-in. By declining the back-scatter system, I instead get to opt-in to a back-rub. Actually it's more than just a back-rub… it's a full body massage. The young Afro-American man who gave me my 3 minutes full body touch-for-health therapy session today was very pleasant. By the tone of his voice and exceedingly gentle and kind nature I wouldn't be surprised if he is gay. Fine by me. With great attention to detail, he gave me a touch-for-health healing session from head to toe. He even gave my braided hair an energy clearing, and was attentive enough to reposition it off of my shoulder when he returned to the frontal position and noticed he'd left my braid to one side.
After the touch-for-health session I was pleased to seem him giving his hands an energy clearing with a small white piece of cloth. It looked like it might have been a piece of the holy Schroud of Turin, or at least something as sacred. The schroud piece then went into a high-tech machine to give him a readout on the health and integrity of my auric field. I got the all-clear. Pretty good considering I'd been on the road since 2pm the day before (1 hour taxi, 7.5 hours bus, 5 hours airport from 11pm to 4 am, four hours flying, 1.5 hours at US border control, and another hour in the FLL airport). With all that travelling I wouldn't have been surprised if some of my auric feathers were a little ruffled, but according to him I was good to go.He thanked me and wished me a good day. I am sure his healing session had a part to play in my all-clear status.
I've seen plenty of videos on Youtube of people complaining about the back-scatter scanners. In fact I've likely posted a few to my blog here. In many of those videos I see talk of people being molested at the airport by TSA officials when they opt-out of the scan. Of course their therapists might not have been has kind and gentle as the one I experienced a little under an hour ago, but it does make me wonder. Perhaps instead of opting-out of hte scan they instead opt-in for some healing touch therapy. Over recent years of travelling through US airports it's become highlight of my experience, even surpassing the free Wi-fi.
So, the next time you go through a US airport equipment with the worthless yet expensive back-scatter systems, be sure to opt-in for the touch-for-health session.
Take a deep breath, and enjoy.
Touch for Health – paperback edition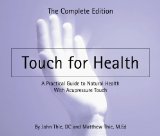 [amazon_search design="2″ width="256″ market_place="US" color_theme="Default" default_search_term="touch for health" search_index="Books" columns="1″ rows="3″ outer_background_color="#000000″ inner_background_color="" background_color="" border_color="" header_text_color="#FFFFFF" linked_text_color="" body_text_color="" shuffle_products="True" show_image="True" show_price="True" show_rating="True" rounded_corners="False"/]